Surge
Aaron Boland - Bass/Vox
Danny Glenn - Guitar
Joey O'Hare - Drums/Vox
Punk band based in Huyton, these take there influences from a number of bands including Ramones, Stiff Little Fingers and Greenday but dont't expect them to sound like any of them. Come and see them at any of their gigs, I'm sure they will appreciate it very much. Surge have supported bans such as Trilby, B-Movie Heroes, The Suffrajets, Thirteen 13 and Kinesis. It seems that most bands they support these days make it to the small screen (MTV2, Kerrang, Scuzz, etc.), but not them. They are still young though and have a lot of experience, as they have been giging for over four years now and i am sure they will make it big some day soon.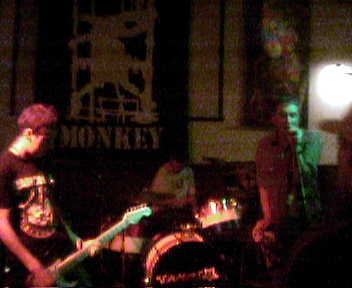 Hannah Platt
Hannah Platt - Guitar/Vox
Hannah is the most exiting and talented young female solo artist in the city. Hannah has recently recorded a new demo and sent it to EMI who gave her some good feedback about her work and although no contract has come out of it, it is certainly a boost of confidence and a sign that you are moving in the right direction, when someone high up in one of the 5 major labels tells you that they like what you are doing. Currently working on her first full length album, she can usually be found at the open mic night in Hannahs Bar every Monday night. Has not yet got a website but I'm sure there will be one soon.
All Rights Rejected
Sagar - Bass/Vox
Nick - Guitar/Vox
Dan - Drums/Backing Vox
Formed as DeathByMonkeys in 2002 and played that years Ormskirk festival. Took a long break for summer and reformed as AAR afterwards. They are not the straight forward type of pop-punk band normally associated with the likes of Blink and Greenday, they are not in fact a type of punk band whatsoever. They class themselves as a band with "songs that sound like a cross between hardcore punk and melodic punk", or "AntiFlag meets GoodCleanFun meets BouncingSouls meets 5Knuckle". I for one am notgoing to argue with that.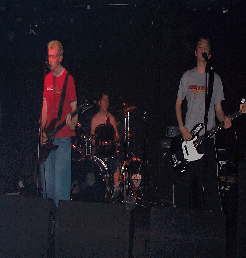 Ogun
Paul - Guitar/Vox
Andy - Guitar/Backing Vox
Richie - Drums/Backing Vox
Mike - Bass
Ogun have been around for not long over a year now. They have performed a number of gigs in th area and have built up a pretty big fanbase over that short time. They have more gigs lined up and are also looking to record an EP in the near future. One of their main influences are Metallica.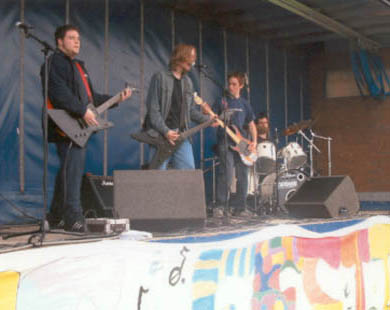 [atonal]
Ben Singleton - Rythm/Vox
Jon Lawton - Lead guitar
Richy Nicholson - Bass/Vox
Roy Turnham - Drums
[atonal] formed in 1998 but only played covers to start with. In 1999, after a number of line up changes, they entered a battle of the bands competition in Liverpool College and won a recording session at Parr street Studios. The demo that followed gaineed them access to gigs at the Zanzibar. After winning a few more competitions and recording sessions, they have had interest from such companies as Island Records and also been approached to make videos for a number of their songs.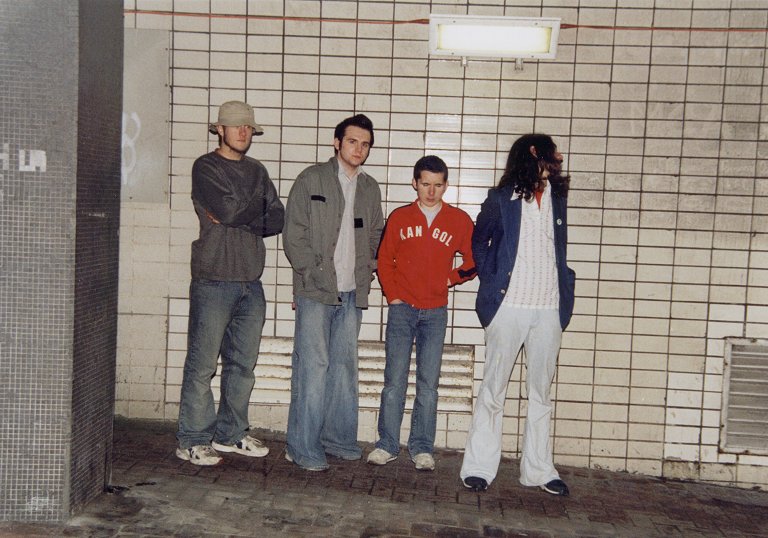 One Man Orgy
Bryan - Guitar/Vox
John - Guitar
Craig - Bass
Pete - Drums
One Man Orgy blend classic pop-punk with ska-punk and then throw a little bit of an indie influence (in 1 song atleast). Some songs remind me of the great Ramones, SLF and Forgotten Rebels whilst others remind me of Less Than Jake and Reel Big Fish. This band is brilliant so go check them out.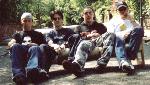 Three Hundred Clear
Mike Barrett - Guitar/Vox
Brendan Collins - Keys/Decks/Samples/Vox
Andy Hogan - Bass/Vox
Paul Barrett - Drums
They describe their music as a fusion of styles, mixing up rock and numetal influences with flat-out hip hop, emo and drum and bass influences. It is certainly a unique blend, very difficult to pigeonhole, with the nearest styles and points of reference being bands such as Incubus, Deftones, Mos Def and other more instrumental hip hop artists characterised by artists from record labels such as Ninja Tune.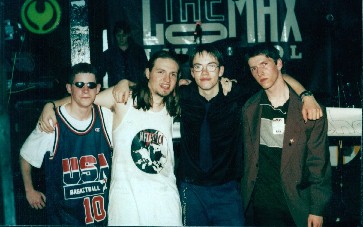 The Mighty Saguaro
Ben Capper - Guitar/Vox
Kiran Sagar - Bass/Vox
Liam Smith - Drums/Vox
Craig Williams - Guitar/Vox
The Mighty Saguaro have been playing together in some form since the Summer of 1997. In that time, the band has done about 100 shows and recorded several times including a well received self released CD single in September 2002. Inspirations for the band include Fugazi, Kyuss, MC5, Black Sabbath, The Misfits, Tool, Jimi Hendrix, The Beatles, Dexys Midnight Runners and Manowar.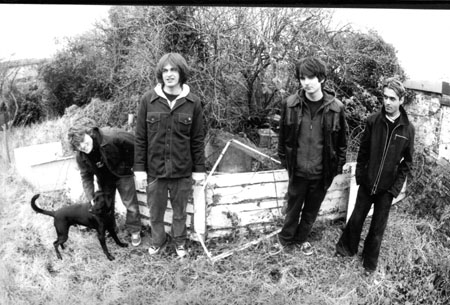 Cabletwitch
Eric - Bass/Vox
Matthew - Guitar
Thom - Guitar
Caz - Drums
On a rainy day in early 2001, a group of friends decided to put their love of music and lack of future to some use; Cabletwitch appeared out of nowhere and are still trying to get somewhere today. With no fear of hard work and the aspiration of creating good, honest music, the sound morphed, the playing improved, the members got new haircuts and they entered the studio to record their first proper demo/CD, which soon made its way around.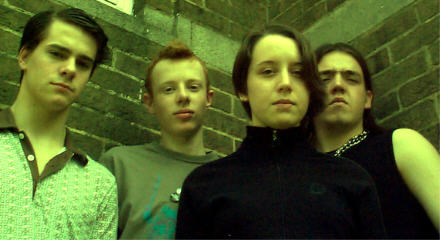 Amphoteric
Christopher Saxon - Drums
John Watson - Bass/Backing Vox
Kevin Daly - Guitar/Vox
Amphoteric don't mix a bit of this with a bit of that and then throw in some hip-hop, as seems to be the current trend! They simply play punk rock music: 2 and a half minutes of high tempo, youthful rebelliousness at a time!
The band's sound is influenced mainly by 90s punk, from Descendents and NOFX to Allister, Homegrown and a host of others in between.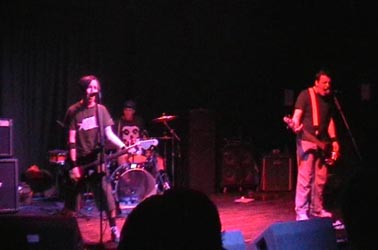 The Haine
Jon Wignall - Vox
Dav Hitchin - Guitar
Jim Mclean - Drums
Andrew Buckles - Bass/Synths
Their main aim is to be an intelligent but heavy alternative rock band. Using both live instruments and electronics they try to push the barriers of rock to it's new limits. Stomping beats, lush synth pads, twisted samples, crunching guitar and melodic vocals. The aim to please and dis-please. They have been picked out by conrad murray to play on the 'best unsigned show' on century fm.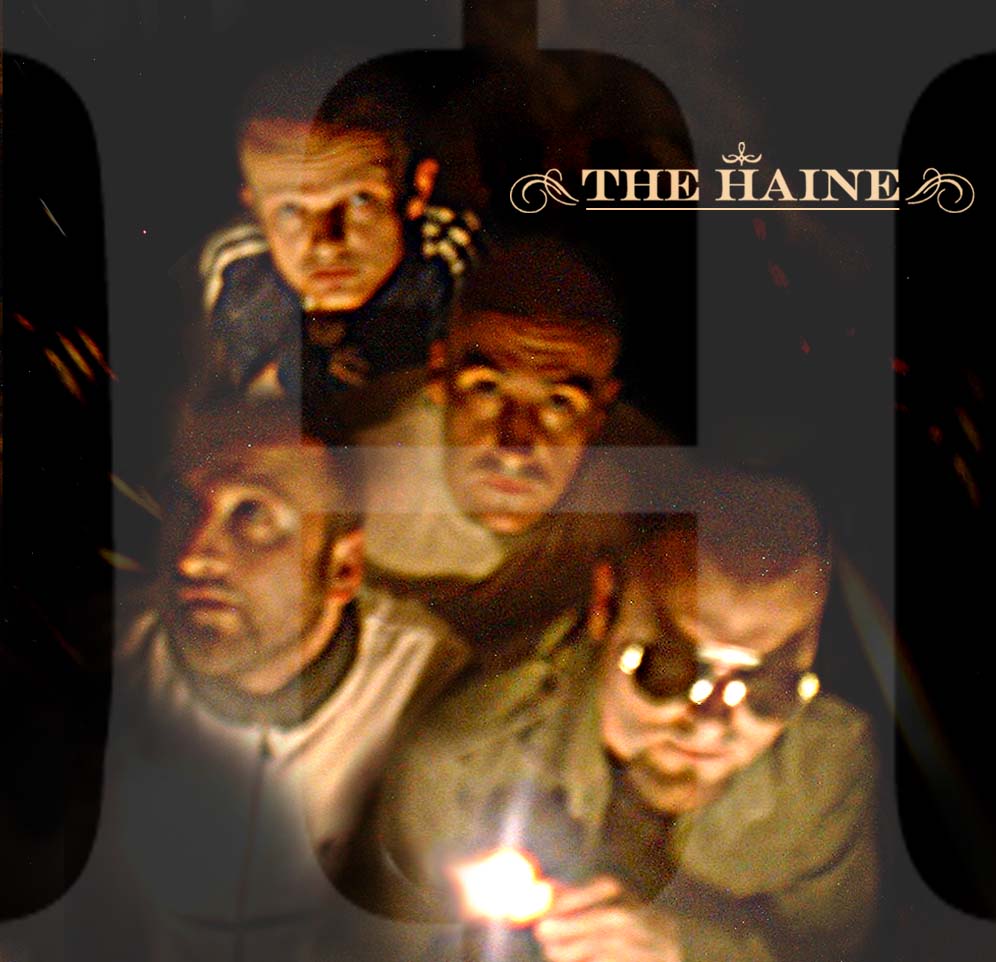 Akira
sarah leigh - vocals
phil scott - vocals
karl rigby - guitar
neil wood - bass
robert boyd - drums
Akira have been together for over a year now and have been given some really good live reviews from websites such as Gigwise. They play heavy, melodic, energetic music.
Iconoclast
Riley - Vocals.
Jim - 1st Guitar .
Ste -2nd Guitar.
Toe - Bass Guitar.
Kev - Drums.
There is no denying that Iconoclast are from Liverpool, but their sound is from a darker corner of the city. With a dark, powerful sound and a frontman with a truly menacing presence.
Through 2001 and 2002 Iconoclast proved themselves worthy of the tag "hardest working band in Liverpool".
By the last quarter of 2002 their dedication and progression gained them the interest of a local management company, at which point the band took a three month break from gigging to write and record. Returning by Christmas 2002 as a totally revitalised band, Iconoclast only needed three comeback gigs to walk off with Gigwise.com's "Best unsigned band in Liverpool" prize as voted for by the gig going public.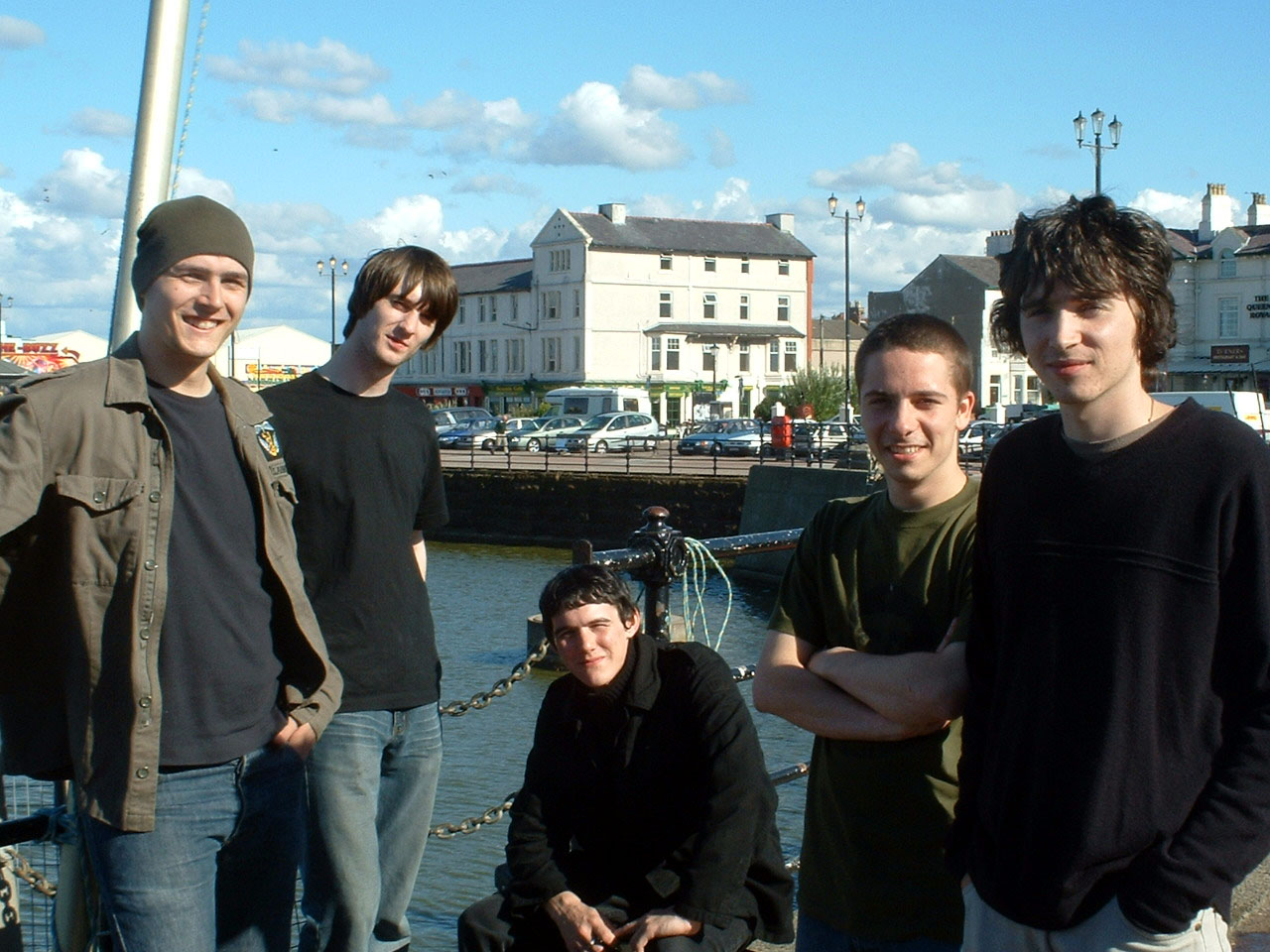 Deluge
Greg Colton - Vox
Jo Barnes - Guitar
Randy J - Bass
Jon Green - Drums
Deluge started with just Jo, Jon and Greg as an accoustically driven band. After their first gig they decided to find a bassist in order to make musc that was more 'rocky'. They launched a low budget ad campaign and come across Mr Andy J. Influences include QOTSA, Foo's, Ramones, Pixies and Hendrix.